Dr. Rasa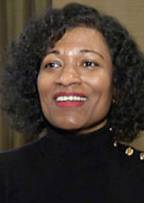 Dr. Rasa is a highly regarded expert in the field of human behavior and organizational assessment. She combines her expertise in psychology and human behavior with breakthrough concepts in evaluation and measurement to coach teams to perform and deliver exceptional outcomes consistently.
She obtained her PhD from University of Pennsylvania focusing on Policy Research, Evaluation and Measurement. She also has Masters in Counseling Psychology from Georgia State University, Atlanta, GA and a BA in Psychology from Agnes Scott College, GA.
Her cutting-edge knowledge in assessment and her razor sharp analytical skills combined with her counseling background has benefited teams to exceed their objectives.
As an Assistant Professor (Adjunct) in the Department of Health Policy and Public Health at University of the Sciences in Philadelphia she has coached and taught as well as delivered seminars in dissertation research methods, mentoring students and facilitating groups of students throughout the dissertation process.